Pain from Meniscus Tears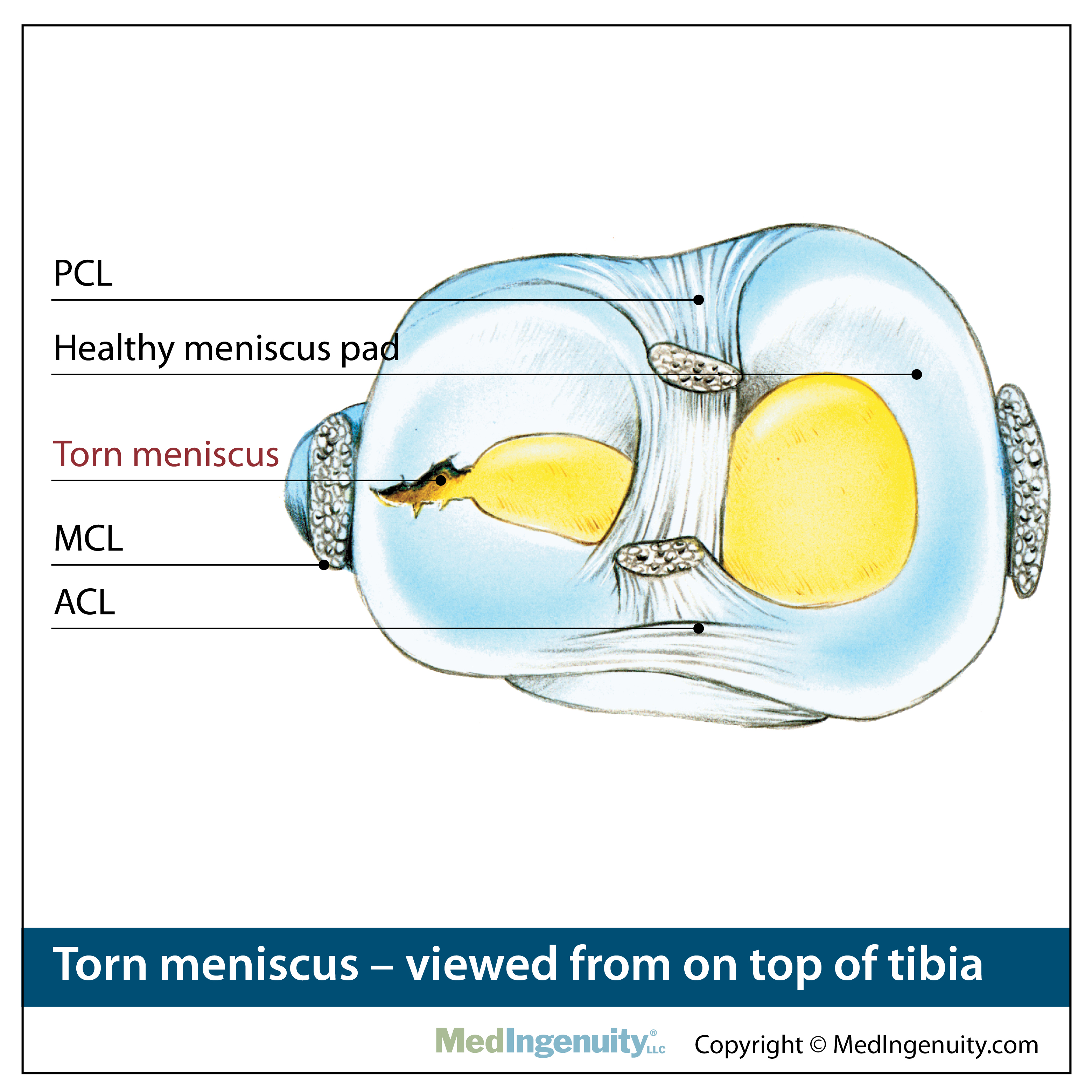 Pain from a torn meniscus - the meniscus is the cartilage that keeps the femur (the thigh bone) and the tibia (the shin bone) from hurting or grinding when they rub against each other. If the meniscus is torn, stretched or out of place, pain may occur when the joint is moved.
Meniscal tears stem from sports-related injuries or even from seemingly innocuous activities such as squatting. Athletes who play football, basketball, and tennis as well as adults over the age of 40 are especially prone to meniscus tears. The type of movement that most often causes meniscal injury is one in which the foot is firmly planted on the ground while the knee is twisted. Shoes with cleats often contribute to this type of injury by anchoring the lower leg into the ground and preventing it from moving with the knee.